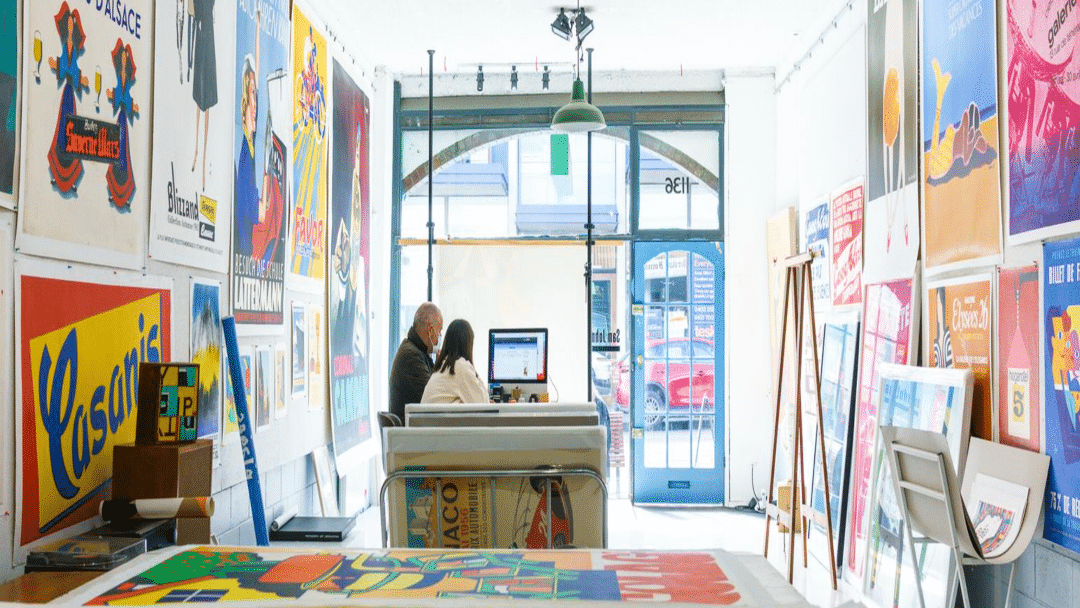 SCOUT loves:
Vintage Posters Only
Why we love them:
Sam 'The Poster King' is your #1 man when it comes to vintage posters. His extensive and exclusive catalogue is pooled from multiple industries including fashion, food, and film. You may have spotted some of Sam's vibrant posters on TV...they are regularly featured on home renovation series, 'The Block'! Do yourself a favour and visit the gallery in-person or online to experience his incredible collection of eclectic posters. I guarantee you, choosing your fave will be near impossible...
About this fabulous business:
All it took was a trip to Paris in the 1990s by Sam Johnson (The Poster King) for him to become immediately entranced by the rich and nostalgic designs of vintage posters. Quickly seeing an opportunity, Sam set up his own poster shop in Melbourne with the aim of showcasing only the best-designed advertising posters from the mid-20th century that have their own unique style and bold colours. Unlike other "vintage" poster galleries all of Sam's prints are from the original print run, guaranteeing the poster you purchase is authentic to the period.
1136 High Street, Armadale VIC 3143
Your exclusive offer:
No special offers today, but keep checking back!
Website:
https://www.vintagepostersonly.com
Email:
sam@vintagepostersonly.com
Follow our favs
Vintage Posters Only Socials:
Scout is Social!
Follow Us