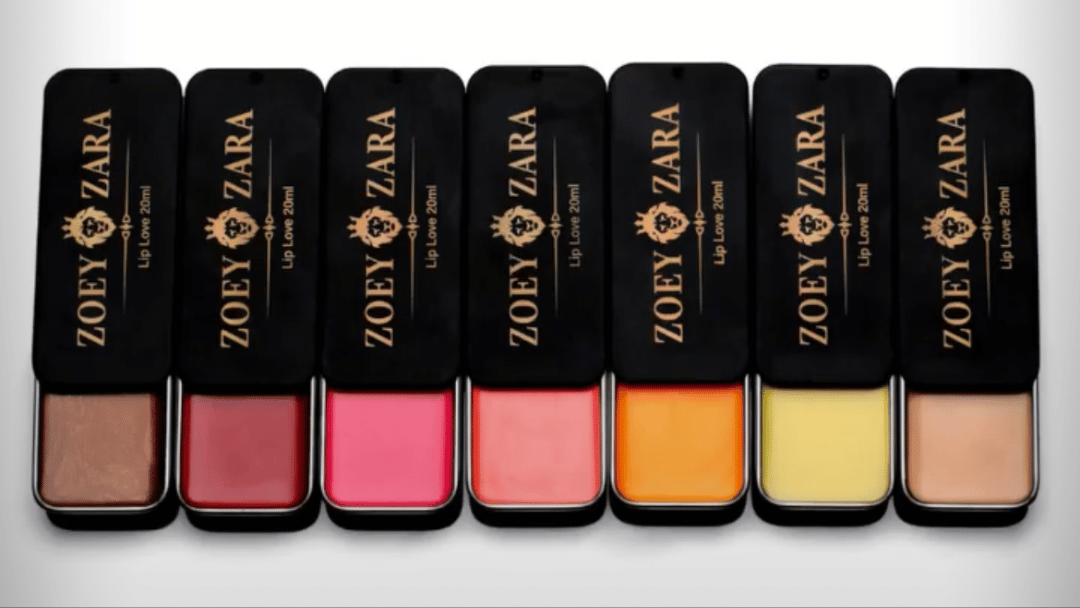 Why we love them:
Hands up all lip balm connoisseurs! If you've been on the hunt for allergy conscious and ethical lip balm with a hint of colour and shimmer....look no further! The Zoey + Zara collection of luxurious lip balms have you covered. Oh and did I mention they come in 7 deeelish cocktail flavours!? AND five of them glow under UV light too! The perfect treat for lip balm lovers of all ages. Head over to zoeyandzara.com.au and enter code LBB10OFF at the checkout to redeem 10% off all orders over $100.
About this fabulous business:
ZOEY + ZARA Lip Love balms are made from Premium and Certified Organic Ingredients, and edible tints, shimmers and flavours. They come in 7 Fun Cocktail Flavours, and 5 of them glow under UV light. They're Australian made and owned, 100% Palm Oil Free, and Cruelty Free. We use eco-friendly packaging, with no plastics, and carbon neutral shipping. We also donate 5% of profits to The Royal Women's Hospital who saved my twin daughters lives. The brand takes it's moniker from their middle names.
Your exclusive offer:
10% OFF for purchases over $100 by using code LBB10OFF
Website:
https://www.zoeyandzara.com.au/
Email:
janeallsop1@gmail.com
Follow our favs
ZOEY + ZARA Socials:
Scout is Social!
Follow Us