Scout
How we can help You
SCOUT is a personal lifestyle concierge offering time-poor professionals, small businesses and busy families a range of practical solutions to optimise their time. 
SCOUT is your 'go to' resource who will take care of the little things in your daily schedule when life gets in the way. Consider us your secret support crew, giving you back your most valuable commodity: time.
SCOUT is practical, resourceful and highly efficient. With a passion for planning and organising, SCOUT will ensure things 'get done'.
Home + Office Organisation
Wardrobe, Pantry + Kids' Rooms
Event Planning + Executions
Subscribe to SCOUT for helpful organising tips + special offers.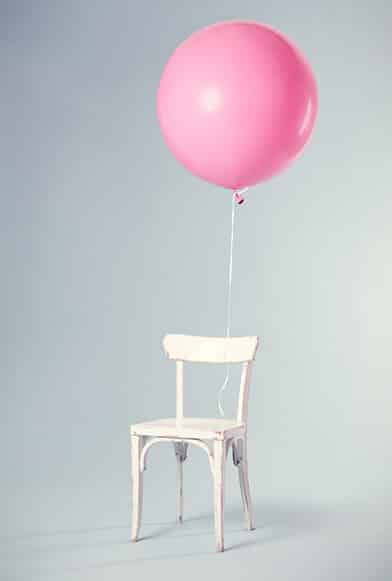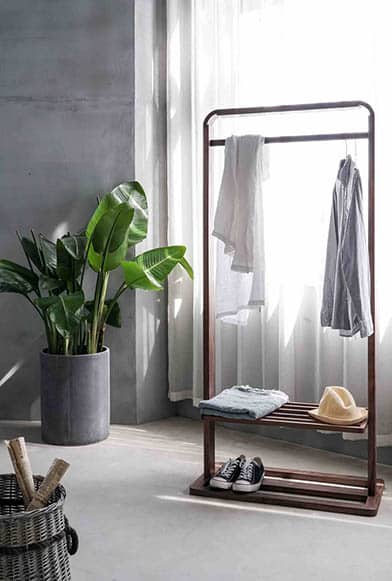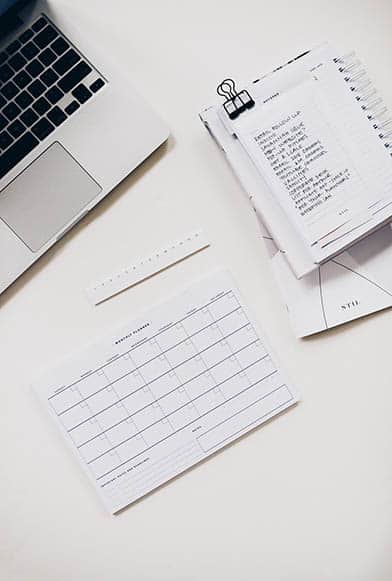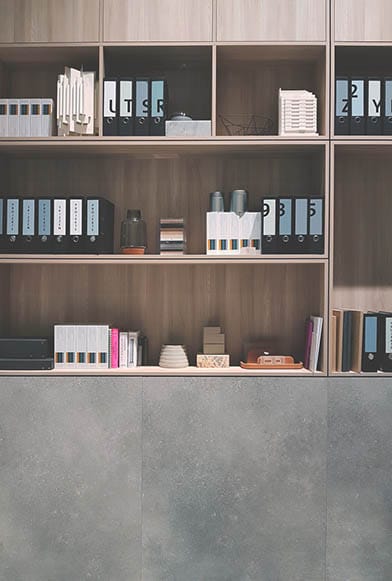 Let us help you live a more simplified, minimal lifestyle with increased productivity. Know that by entrusting SCOUT with your busy agenda, you will have more time for the things that matter. SCOUT is a convenient, discreet and trustworthy personal concierge service, that adapts to your unique needs. It's time to find a healthy work life balance.
To reflect your individual requirements, SCOUT can help on an hourly, daily, weekly or long-term basis. Based in South Yarra, SCOUT is available to service inner Melbourne CBD suburbs. Areas beyond this may incur travel charges.
Our goal is to give you back valuable time – and the freedom to enjoy it! Love the idea of help, but not sure where to start? Our personalised, bespoke service can be tailored to your needs.
EVENT PLANNING
Are you stuck for ideas (and time) to organise a celebration or an upcoming special occasion? Let SCOUT help you create an experience that you (and the recipient) will remember forever.
Perhaps you already have your event planned and organised, but would love an extra pair of capable hands on the day to ensure everything runs smoothly. 
From venue sourcing and catering to theming and entertainment, SCOUT's service is always a true reflection of your brief, whether you're planning a corporate client event or an intimate family celebration.
TO DO LISTS
Once you begin outsourcing your errands, you'll wonder what you did before.
Let SCOUT save you time by reliably making appointments, outsourcing home services, ticking off life admin tasks, and even personal shopping complete with gift wrapping.
Washing machine need servicing but you can't wait for a tradesperson? New to Melbourne and need a 'go-to' guide to your local area? Can't stand the thought of Christmas shopping for a large extended family? Just knowing that SCOUT is taking care of it for you will be such a relief.
DOWNSIZING + RELOCATIONS
Has the excitement of purchasing your new home turned to despair as you realise just how much needs to be done before you move? And if you haven't sold your old house yet, how are you ever going to get it ready to sell?
Downsizing and moving house can be a stressful and overwhelming experience for many, especially if you are time poor and have limited family support or resources. 
SCOUT can assist during this transition, from sourcing quotes and outsourcing trades (Real Estate agents, Stylists, Removalists, Packing / Unpacking, Storage Facilities, Cleaners, Gardeners, Rubbish Removal + more) to decluttering and re-homing your preloved furniture and homewares.
HOME + OFFICE ORGANISATION
Is clutter taking over your life? It's time to reclaim your space and sanity! One of the most important benefits of organising your space is reduced stress. Let SCOUT help you maximise your space by creating simple and effective storage systems tailored to your unique needs.
Decluttering and creating systems leads to greater productivity and saves you and your family valuable time. An organised environment is also a lot easier to maintain and keep clean. When you know where your things are, you'll have significantly more time and energy for the big goals and decisions in life.
Home + Office
Pantry + Kitchen
Living + Dining
Laundry + Bathroom
Bedroom + Wardrobe
Garage + Storage
Duration (in-person) – minimum 4 hours
WARDROBE EDIT
You've put it off long enough. It's time to finally get organised. You deserve to enjoy a wardrobe where you can actually see the beautiful clothes you own and be inspired to wear them! An organised wardrobe is much easier to maintain, will save you valuable time, and makes getting dressed each day a lot less stressful.
Not only have SCOUT's clients experienced an increase in self-confidence and minimised emotional baggage after completing their wardrobe edit, they also found they saved money and stopped impulse shopping because they were happy and content with everything they already own.
Let SCOUT assist you to sort, declutter and organise your wardrobe to help you feel fabulous and confident….every day! Complete with a consultation about what could be sold on eBay and a charity donation drop off. Simple as that.
Included: ⠀
FaceTime or Zoom consultation to assess your current situation and desired vision for your wardrobe.⠀
Step by step guide to help you declutter and edit your clothes.⠀
Simple and effective storage solutions.⠀
Product recommendations.⠀
Post edit follow up call.⠀
Duration (in-person) – minimum 4 hours
Duration (virtual) 1 hour
KID'S ROOM EDIT
Hands up if you're feeling overwhelmed by the current state of your home? Yes, it is possible to have kids AND have a tidy house.
SCOUT can help you overcome the chaos by helping you declutter, organise and set up simple and user friendly storage solutions to assist with keeping the clutter at bay when playtime is over.
Improving your children's playroom or bedroom organisation and creating streamlined systems will also encourage kids to tidy up on their own. Hooray!
Duration (in-person) – minimum 4 hours Looking for some pre-loved treasures? Have some unwanted items to sell? Check out the SCOUT eBay store.
Efficient, creative and solutions focussed
"I have worked with Danielle for a number of years now and she is always an absolute pleasure to work with. She is efficient, creative and solutions focussed.
Danielle recently helped us out when one of our clients gave us a huge project to complete in a very short time frame. She jumped in head first and helped us meet our deadline. We couldn't have done it without her.
I would highly recommend SCOUT to assist with any of your personal or business needs."
Emily Murray
Director – Sourcey Marketing Pty Ltd, Melbourne VIC
Professional & positive
"Danielle came on board to support with the execution of specific events and workshops, however as per most event and festival environments, the goal posts quickly changed. Danielle grabbed the evolving tasks and responsibilities with professionalism, positivity and gusto.
Trust in Danielle's capabilities was instant. Her ability to manage simultaneous events with multiple and diverse internal and external stakeholders, whilst delivering on high output expectations, with restrictive budgets, was impressive. And all taken in her stride with a firm smile in place. I look forward to working with this lady again!"
Cara Crawley
Event Operations Manager – Melbourne Food & Wine Festival, Melbourne VIC
Relieving stress
"When you need to take your furry friend to the dog doctor it can be a stressful time – especially when your husband has taken your car for the day! It was so great to be able to call SCOUT to come and collect us and transport us to and from the vet."
Nicola & Ralph
Richmond VIC
Helpful & Friendly
"Danielle was absolutely fantastic helping us sell our household items on eBay prior to our renovation. She could not have been more helpful and friendly. We had huge success and she managed to sell everything at great prices with no fuss.
I would highly recommend using SCOUT and we will definitely be getting Danielle to sell for us in the future."
Eliza
Prahran VIC
Beyond impressed!
"Thank you for making my potential moving nightmare a seamless transition.
I am incredibly grateful. Sorting my wardrobe was actually fun instead of horrid! You are a super professional outfit and I am beyond impressed. I've had to engage similar services for previous relocations and you are leagues ahead!"
Caroline
Caulfield VIC
Thanks for making it happen!
"We had lots to organise for our little home in Melbourne from a long way away.
Thanks so much to SCOUT and the most fabulous Danielle for making it all happen when we just…couldn't!"
Catherine Kaylor
Los Angeles
Highly efficient and extremely professional
"Danielle has assisted our events team on a number of projects – often at the last minute! She is highly efficient and extremely professional. I totally trust Danielle and would recommend her event planning and admin skills to any small business requiring an extra pair of hands."
Lauren Watson
Director – Larger Than Life Event Agency, Prahran VIC
Highly efficient and extremely professional
"Danielle has contracted for our creative agency on numerous occasions. From account management and event logistics to sourcing hard to find items and general office admin, Danielle's attention to detail and can-do attitude is always appreciated."
Alyece Shaw
Operations Director – The BE Counsel, Prahran VIC
Finally decluttered!
"Thank you for all your help with ebaying, decluttering and generally getting me organised… You rock!!"
Alison Freeman
Marketing Director, Knack Marketing, Prahran VIC
Incredibly professional and efficient
"It has been a delight dealing with you.
And, you are incredibly professional and efficient – something that we have greatly appreciated. Jenny has rapidly become a great ambassador for you and your services."
John
Toorak VIC
What a fabulous service!
"Thank you Danielle. What a fabulous service you provide. I've been telling everyone about you!"
Matthew
Prahran VIC
My Reliable Go-To!
"After working closely with Danielle for the past two weeks I highly recommend her personal concierge services – she is absolutely awesome at getting stuff done!!
Extremely resourceful and practical she steps in for those of us too busy to obtain quotes and meet tradesmen, run errands and takes care of your to-do list with a positive can-do attitude.
Don't know how I would've made it through the past couple of weeks without her…
she's been my reliable go-to!"
Deanna Simunic
Founder & Owner – Paper Feather Group
Your assistance was invaluable!
"I would like to congratulate Danielle on her caring and professional manner,
assisting me to sell many items on eBay. Danielle has wonderful communication skills, always has a positive attitude, and with her warm, and bubbly personality makes her an excellent representative for anyone wanting or needing to sell items via eBay.
Thank you Danielle, your assistance was invaluable!"
Davinia
East Melbourne
It's amazing how free you feel when you let things go!
"SCOUT has helped me so much with my clutter cleanse. It's amazing how free you feel when you let things go!"
Marlo Woods
Owner – Blue Mandala Massage Therapy
She's just great!
"Recently I had to pack up and leave my home which is no easy task when you work full time. The prize at the end will be a fully renovated home, but on the way I found myself wanting to sell a selection of furniture and whitegoods, all no longer required but in perfect working order. I wanted each item to go to a good home and Danielle found those homeowners.
There is no way I could have achieved the wonderful result I got without Danielle's insight, recommendations and excellent organisational skills which are second to none. I felt less overwhelmed and daunted knowing she was taking care of this part of the move.
For the last month I have been recommending Danielle to friends and family – she's just great!"
Pauline
South Yarra VIC
Buying peace of mind
"Working with Danielle was like buying peace of mind. She is professional, organised, great with clients and fit seamlessly into our team. We had a large project with many moving parts and tight deadlines which could have been a lot more stressful had
Danielle not been there to help. Highly recommend her. She's the best!"
Ness Kelly
Jalapeno Creative, South Melbourne VIC
The perfect person to make things happen
"When the decision was made to have our wedding in Australia (I would be 7 months pregnant and we are New Zealand based), I knew there was only one person I could rely upon to assist me with the organisation + smooth flow of the day.
Having previously worked with Danielle, I was well aware of her work ethic, attention to detail, goal focussed attitude + passion for organising. As expected, my wedding was perfect! Any hiccup on the day was managed without my knowledge. She just made it happen, always with a smile on her face.
Danielle is such a joy to work with! She has such a charisma and a flawless process-driven approach. She really is the perfect person to make things happen. I am truly grateful to Danielle for making my wedding day the perfect day, it was better than I could have imagined."
Melissa & Dean Ridgway
New Zealand
My most trusted 'go to'
"Danielle is my most trusted 'go to' and has gone above and beyond in finding solutions, thinking outside the box and also connecting me with her amazing contacts, always wth the view to be as helpful and efficient as possible.
Her positive and professional disposition (great sense of humour and compassion) means I regularly recommend her services to my own clients, friends and family. Danielle's transparent approach equates to complete trust."
N Blankfield
Director – The Shot Enterprises, Richmond VIC
Professional, energetic, positive and capable
"I first met Danielle executing projects for the Melbourne Food & Wine Festival and noticed what a professional, energetic, positive and capable member of the team she was. I was then thrilled to be able to invite her to assist with Food Creative projects as she has a natural instinct for event rolls outs, end to end.
I'm always confident that she will work maturely and autonomously on any given task. Danielle is a logical thinker and a great problem solver. She's a terrific team leader for projects of any size and detail. My clients and I are always impressed by her lovely nature too."
Emma Rosen
Owner – Food Creative, Brighton VIC
An absolute delight to work with
"A massive shout out to Danielle at SCOUT. We recently engaged Danielle's services to help us sell our kitchen, bathroom + laundry on eBay. Our reno was about begin and they were going to be demolished regardless. Danielle had great success selling them on eBay making us some money to put towards our new build.
She was an absolute delight to work with and her attention to detail and follow up was outstanding. I would highly recommend Danielle's concierge services to anyone who is time-poor and just needs to get the job done!"
Sophie Carter
Newport VIC
No hesitation recommending her
"I get lots of requests from busy people needing a spare set of hands in Melbourne. Whilst I love the big smoke, it's just a little bit out of the way for me…but have no fear, Danielle is here! If you're looking for a Personal Concierge in the Melbourne CBD area, then Danielle from SCOUT is your girl. With a wealth of experience and knowledge, I have no hesitation recommending her services to friends, family + clients living in the big smoke."
Lou Hammer
Director – One Day PA,  Geelong VIC
We couldn't have survived without you & SCOUT!
"Thank you Danielle for your brilliant help selling our stuff when we moved back to Norway last year. We couldn't have survived without you and SCOUT!"
Chester Cunningham
Middle Park VIC
Open and warm with a no-fuss attitude
"We own and operate a consignment store on Toorak Rd, South Yarra.  Danielle brings her client's clothes to our store to sell on their behalf.
Having her client's best interest at the forefront, Danielle negotiates the sale price of the items (on their behalf) often selling quite a lot!  We have always found Danielle to be open and warm with a no-fuss attitude.
She is a pleasure to deal with and we would recommend her to anyone considering engaging her concierge services."
Melly Shute
Owner – Stop Staring Consignment Groups, South Yarra VIC
Always highly efficient and professional
"As an architect based both in Australia and Italy, it is great to know that Danielle can manage any day to day business admin tasks that need to be actioned on my behalf in Australia. She is always highly efficient and professional.
I would have no hesitation in recommending Danielle's concierge services to any small business needing an extra pair of hands."
Justin Mallia
Director – Justin Mallia Architecture, Richmond VIC
Danielle is our "life architect"
"Danielle is our "life architect" who I've known for over 10 years now, and is a general whiz at just about everything. She is our go-to for any kind of life organisation challenge. I couldn't recommend her more thoroughly."
Daniel Goodfellow
Managing Director – The BE Counsel, Prahran VIC
Highly recommend the Airbnb management service
"Danielle did a wonderful job as our Airbnb property manager. She responded to all requests and inquiries in a timely manner, greeted guests during each check-in with kindness and warmness and diligently followed up with guests to make sure their stay was comfortable.
Danielle coordinated the cleaning service between check-ins and made sure it was consistently up to standard. We had a lovely time working with Danielle and would highly recommend her Airbnb management service."
Fiona
Nashville Tennessee
Total game changer!
"Total game changer! Danielle saved us! Moving home after 20 years overseas with everything we'd accumulated along the way was an overwhelming prospect made easy by Scout.
Being able to outsource so many things on our list and downsize and declutter at the same time was incredible. With a sensible and practical approach, Danielle makes everything far easier. I recommend Scout to everyone! "
Megan
Prahran Melbourne VIC
I now feel a whole lot lighter!
"Thank you Danielle for helping me organise my kitchen! My pantry was completely overwhelming and I kept putting it down the bottom of my to do list. It was representative of my life sometimes – organised chaos!
It felt so good to work through the decluttering process alongside Danielle.
I now feel a whole lot lighter."
Clair Hill
Clair Hill Coaching, Melbourne VIC
Very professional and no-nonsense
"Danielle from Scout is an absolute pleasure to work with.
Her very professional and no-nonsense approach to seeking efficient solutions for everything on my to do list has been wonderful."
Erica King
Melbourne VIC
She gets the job done, no fuss
"We had a brilliant experience working with Danielle from Scout who helped sell some of our household items on eBay. We enquired about Danielle's services to help remove some large items before we began a home renovation – we were pleasantly surprised with the extra money raised, reduced demolition costs and the ease with which Danielle brought to the process. Danielle is efficient, patient, friendly and extremely organised.
She gets the job done, no fuss.
Thanks Danielle – we will be using this service and others in the future."
Annie
Malvern VIC
I love my pantry!!!
"I love my pantry!!!
I'm going to get you back to do the rest of the house one day!!
It's still really nice and neat and the bonus is I'm not buying extra stuff because I don't have a nice place to put it – which means more money to spend on wine!!"
Ann-Michel
Pascoe Vale VIC
Attention to detail and communication was a highlight
"What a professional, engaging and energetic delight! Thank you so much Danielle for helping us move on that old furniture that just wasn't going to work in our newly renovated home. Attention to detail and communication was a highlight.
Couldn't recommend her services more highly."
Pennie Callaghan
Hawthorn VIC
It's not the chaos corner anymore!
"My pantry has a new vibe! Thanks to Danielle, it's not the chaos corner anymore. Even my husband visits it more often and we are very careful to put everything back into its place. I truly believe without Danielle's organising skills we would never have had such a tidy place in our kitchen."
Rita
Toorak VIC
Creative, tenacious and resourceful
"There are 3 very important words to describe Danielle. Creative, tenacious and resourceful. Dan, as I call her, and I have worked together over a 15 year period on a variety of projects.
Most of these projects have had a tight budget, tight timing and limited resources. Dan uses her resourceful and creative thinking to use your budget in an impactful way. She is tenacious in her delivery of the end product on time and on brief. Even better, this is done with a big grin on her face because she likes nothing more than to make her clients happy and to succeed."
Lee Renfree
St Kilda VIC
Danielle made moving seamless
"Danielle helped us to downsize from our three level townhouse in St Kilda to a two bedroom ground floor apartment in Brighton. Danielle not only organised the packing and move but also storage for a couple of weeks. She photographed, measured  and advised on articles that were then sold for us and we were very happy with the result. Danielle made moving seamless, including organising cleaning and rubbish removal. She was recommended by a friend and we would have no hesitation in recommending her for your move."
Carole & Garry
Brighton VIC
My go to concierge
"Danielle is my go to concierge. Always providing creative solutions to whatever problem I need solved. With an eye for detail, I can trust Danielle to complete any job and know that she will go above and beyond. With a smiling face and can do attitude, I won't hesitate to recommend Danielle's services."
Stevie Dellamarta
Creative Director
She knows exactly what is required
"Danielle is the perfect balance between a trusted friend and organiser extraordinaire. She is honest, efficient and a pleasure to be around, with a very positive approach to every task at hand. Over the years I have employed Danielle's services for home and pantry organisation and eBay sales. She knows exactly what is required to get the job done and oozes confidence from when she walks in the door. My pantry is no longer overflowing and messy, and I'm able to maintain the organisation because it was organised in such a way to make everything easier to keep tidy. I wouldn't hesitate to recommend Danielle."
Kate
Malvern VIC
No problem ever too great
"I am delighted to recommend Danielle for any of her many services. She is solution focussed, no problem ever too great. She is very efficient, understanding, helpful and cheerful. Danielle helped to sort and sell some of my household items prior to me moving homes. I will not hesitate to use her services again."
Sue
Toorak VIC
Can do attitude
"We have known Danielle for over 20 years and during that time she has impressed us with her professionalism, enormous energy and can do attitude, which backed up by her enormous personal network enables her to achieve outstanding results in everything she does. We have engaged her services for both personal and professional support and have no hesitation in providing her with the highest possible personal recommendation."
Scott and Susie Livesey
Armadale VIC
Our "superstar in Melbourne"
"Our Sydney based CAPITAL-e Marketing & Events team refer to Danielle as our "superstar in Melbourne". She is our go to for everything. She is great onsite, has an amazing can-do attitude and is incredible with clients and staff alike. Our team feels very confident that she can host and run our events even if we are not onsite. We have high end clients who we must continually deliver excellence, which Danielle always does. She is resourceful and somehow manages to bend time to get seemingly unachievable tasks completed. She is friendly, positive, kind, aware and trustworthy. I, and the team would recommend Danielle time and time again."
Colleen Potts
Senior Manager,
Events & Experiential
Sydney NSW
Saved our sanity!
"Our family downsized from a 4 bedroom house to a 2 bedroom apartment, it felt like an impossible task. SCOUT'S professional service saved our sanity as we got money in from the oversized sofa, chairs and appliances freeing up budget for right-sized furniture. Danielle made this all happen so easily with her efficient, friendly and thoughtful efforts. If you're right-sizing your place, SCOUT is the company you'll want on your side."
Amanda
South Yarra VIC
I am so grateful
"Since the moment I heard about Danielle I've been using her services and I have not been disappointed in the slightest. Danielle has been there for me as a PA for a day, running errands for my business (and personally!) to helping me move excess stock, to organising my wardrobe in the midst of moving houses and even helping me sell things on ebay for both personal and business. Each and every task I have engaged her to do, she has done efficiently, in a very timely manner and with enthusiasm. Thank you Danielle for your time and energy, I am so grateful."
Jade
Lash Design Studios
South Yarra VIC
Both inspiring and a lot of fun
"I have collaborated on a number of projects with Danielle from SCOUT over the past 15 years and have thoroughly enjoyed the experience. Working alongside this highly talented, efficient and strategic lady is both inspiring and a lot of fun. Her ongoing client satisfaction is a testament to Danielle's leadership and drive. I highly recommend SCOUT!"
Claire
Hawthorn VIC
Her service is exceptional
"Danielle's professionalism is second to none. Her creativity and positivity is inspiring and our experience was seamless and fun! She was always available to assist, extremely trustworthy and kept me up to date with all transactions. Her service is exceptional. Her creativity and persistence to 'get the job done' was amazing. Nothing was ever a problem.
I would highly recommend her to anyone who requires assistance with selling furniture or organising their home. SCOUT is a fabulous service for everyone!"
Charlotte Barnaby
Hawthorn VIC
Handles multiple tasks effectively
"Danielle and I have worked across a number of projects together over the past 15 years.
She has the ability to handle multiple tasks effectively, right through to completion without fuss, which is why I and many others keep coming back.
Danielle has personally applied her highly regarded event planning and onsite event management skills, sourced suppliers + executed production for me. She always keeps my business and me front of mind for future creative projects."
Michael Davey
Creative Director + BDM
evoke creative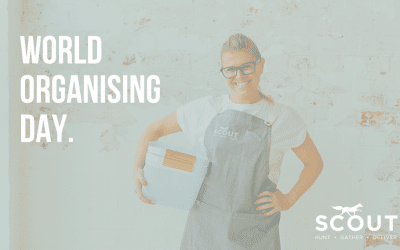 Yep…it really and truly is a thing! World Organising Day is an annual global initiative on 20th...
read more