SCOUT'S LITTLE BLACK BOOK CELEBRATES INNOVATION AND TALENT FROM SOME OF THE BEST SMALL AND CORPORATE CREATIVE BUSINESSES IN AUSTRALIA. THINK SMART, SAVVY, SOULFUL SUPPLIERS AND 'OUT OF THE BOX' BRANDS
A little bit about ZOEY+ZARA…
Founded by Australian actress, Jane Allsop, ZOEY+ZARA Lip Love balms are made from premium and certified organic ingredients, and edible tints, shimmers and flavours. They're Australian made and owned, 100% palm oil free, and cruelty free. Using eco-friendly packaging, with no plastics, and carbon neutral shipping, 5% of profits are donated to The Royal Women's Hospital who saved Jane's twin daughters' lives.
Why we love ZOEY+ZARA…
Hands up all lip balm connoisseurs! If you've been on the hunt for allergy conscious and ethical lip balm with a hint of colour and shimmer….look no further! The ZOEY+ZARA collection of luxurious lip balms have you covered. Oh and did I mention they come in 7 deeelish cocktail flavours!? AND five of them glow under UV light too! The perfect treat for lip balm lovers of all ages.
Tell everyone a little bit about yourself…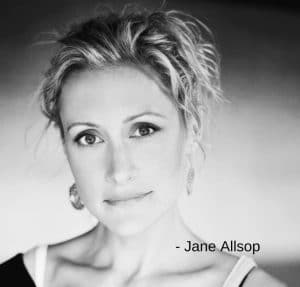 I'm a Mum of four, but also an actress, and now I've launched my own business!
How did your idea or concept to start your business come about?
Because of my skin allergies, I've always been interested in the idea of making my own allergy conscious makeup products. So during the lengthy lockdowns here in Victoria, when my twin daughters kept raiding the bathroom for lip glosses, I thought I'd make a non-toxic formulation specifically for them. My creativity was also really looking for an outlet, so it just snow-balled and I became obsessed with how to make the ultimate luxurious lip balm that ticks every box of what a great lip balm should be.
What inspired you to come up with the name ZOEY+ZARA?
The brand name comes from my twin daughters middle names. Since they had a very difficult start to life, and spent about 4 months in the NICU at The Royal Women's Hospital, 5% of profits are donated there as a way of saying 'thank-you"
What advice would you give to anyone wanting to launch a new product?
Be prepared for it to sell! Everyone tells you to prepare for it NOT selling, but you really need to be prepared to upscale if it takes off. I drastically underestimated the amount of sales and wholesale enquiries I'd get from the moment I launched, and then found myself completely out of product within about a month or two. It was stressful trying to replenish all my stock and packaging products so quickly, so yes, prepare for success!
Which flavour is the most popular ZOEY+ZARA lip balm?
My personal favourite is Orange Spritz, but Raspberry Daiquiri has been the standout favourite amongst customers. It gives a nice amount of natural berry tint, and basically tastes like those Raspberry boiled lollies they sell at Sovereign Hill! Remember them?!?!
Are you currently working on any exciting tv or film projects you can share with us?
I'm spending the next couple of months reprising a role I've played previously on "Neighbours" before they potentially wind up production for good. The pandemic has had a really detrimental impact on the amount of shows in production, but I'm hopeful that things will bounce back, and there will be more opportunities just around the corner.
And lastly, 5 fun facts about you…
1. Fave podcast?
I've never listened to one! That's bad I know. I've actually even done voice acting in one with Eric Bana called "The Orchard". Apparently it's an amazing series and I didn't even listen to that either.
2. Your biggest fear?
Like any mother – I fear anything bad ever happening to any of my children. I've been unfortunate enough to come close to losing my girls at various stages when they were younger, and it's not a feeling I want to experience again.
3. Which fictional character would you be best friends with in real life?
My daughters just love the cartoon "Bluey", and I think it's such a cute, well made Australian show. So I'd like to rock up to one of their backyard BBQ's and hang out for the day. The Dad Bandit is hilarious and I think he'd really get along with my hubby Dave, I can totally see myself having a wine with the Mum Chilli, and the kids would all get along famously, it'd be a great day!
4. Your first ever job was?
"Cadillac Nightclub" in the city. I got fired after 4 hours because I had no idea what I was doing. But I took home a packet of matches with their logo, and used them to create a letterhead that I typed a reference for myself on. And that bogus reference got me a job at "Metro". I got fired from there a few years later too for giving away free drinks. And then I got fired from "The Skinny Dog", and then I got fired from "The Geebung"! I guess hospitality just wasn't my thing.
5. If someone wrote a book about your life, what would the title be?
Never underestimate that chick you just fired….
Thanks a million for the chinwag Jane and hugest congrats on the successful launch of ZOEY+ZARA!
Who says you can't start the day with a cocktail?! It doesn't just look good, it tastes good….really good! Treat your lips today, head over to www.zoeyandzara.com.au and enter code LBB10OFF at the checkout to redeem 10% off orders over $100.
Remember that recommendations are my jam, so if it's got the Scout Stamp of Approval, you're in safe hands. Head over to my Little Black Book now to connect with small businesses, caterers, freelancers and other fabulous creative types.
Danielle x