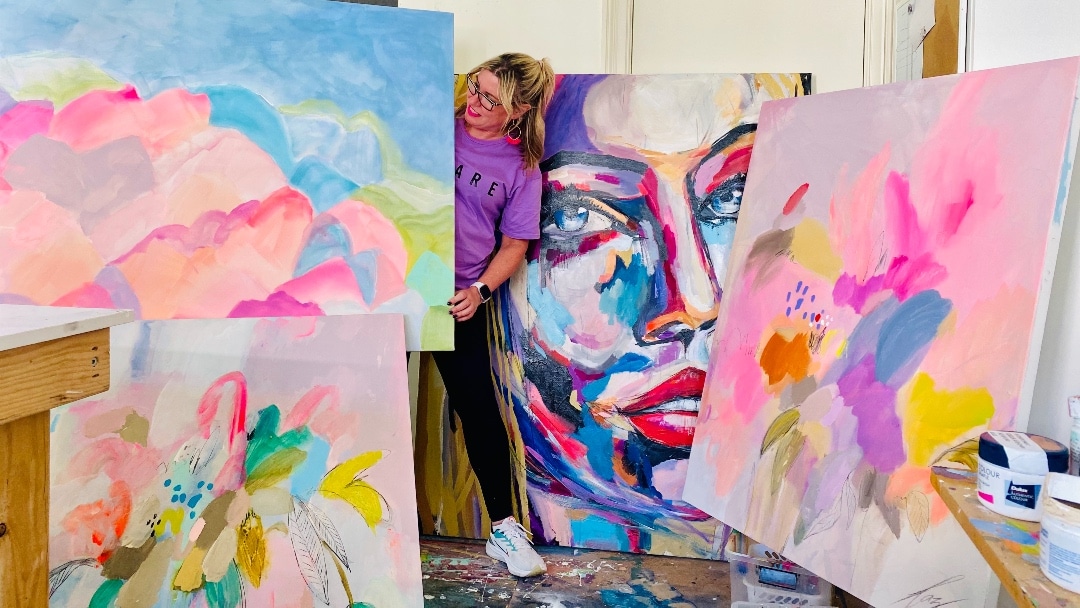 Why we love them:
Looking for a splash of colour and happiness to brighten your home or office? Caz's artwork is ever evolving and covers an enormous spectrum of subjects with a unique edge. In addition to her commissioned pieces for both private and commercial clients, the super talented Caz also collaborates with Huxterhome gifts creating original designs for their luxury lifestyle products. Stockists of original paintings include Rose Street Trading Co (Armadale Vic) and Rees & Rees Lifestyle Merchants (Wangaratta Vic).
About this fabulous business:
Caz Sroczynski has been creating acrylic paintings in contemporary art for interior spaces for over 25 years. Based in Melbourne, Australia Caz has received recognition for her artwork in several art exhibitions and galleries and has been selected for many private and commercial collections around Australia and Overseas. In addition to selling to private collections, her art is also popular with interior stylists fitting out hotels, apartments, and corporate offices.
Your exclusive offer:
No special offers today, but keep checking back!
Website:
https://www.facebook.com/ArtbyCaz/
Email:
caz@artbycaz.com.au
Follow our favs
Art By Caz Socials:
Scout is Social!
Follow Us