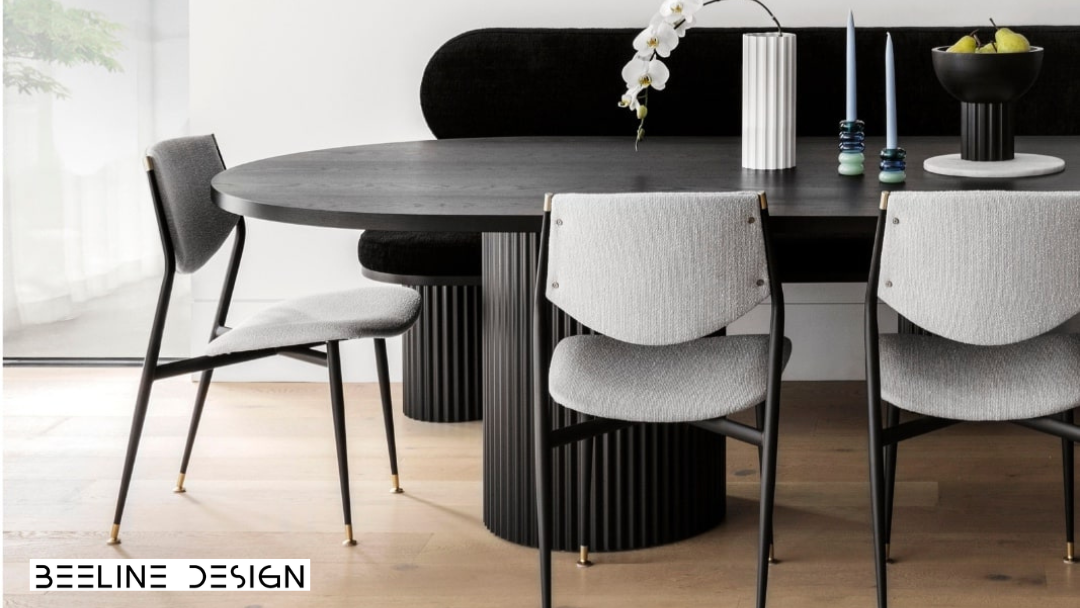 SCOUT loves:
Beeline Design
Why we love them:
If you're in search of unique, quality furniture to elevate the look of your home, you'll be sure to fall in love with Beeline's collection of exceptional designs. Their unique, stylish timber furniture is aesthetically pleasing and made to last a lifetime. They also offer a custom-made to order service so if you have an idea, they can help transform it into a reality. Lucy and Grant's collection of furniture and homewares have been featured in numerous design publications and projects, and their Ridge Table recently received a prestigious Good Design Award accolade for outstanding design and innovation. My fave piece from their current collection is the Ridge Buffet in natural leather. Perfect for every day residential life or commercial projects.
About this fabulous business:
Beeline Design is the vision of Adam Brislin and Lucy Grant, who established the business in 2010. Creating beautifully crafted designer furniture; from stools, tables, beds to lighting features and boutique homewares. Each piece is designed and handcrafted with precision and care in their Melbourne-based workshop using sustainably sourced timbers and the finest materials and finishes resulting in superior-quality designer furniture.
Your exclusive offer:
No special offers today, but keep checking back!
Website:
https://www.beelinefurnituredesign.com.au/
Email:
hello@beelinedesign.com.au
Follow our favs
Beeline Design Socials:
Scout is Social!
Follow Us