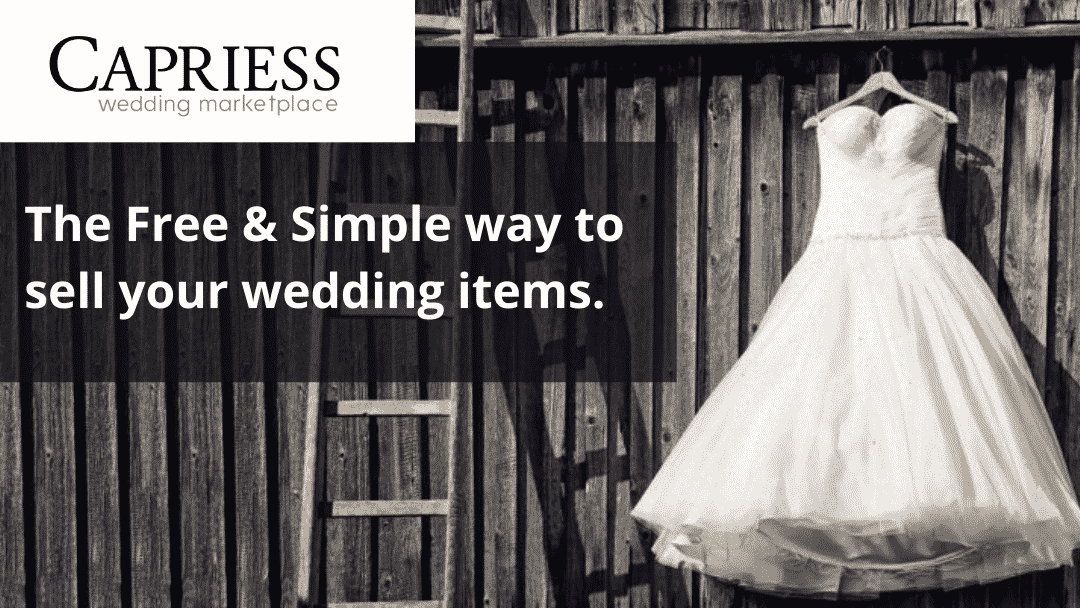 Why we love them:
Calling all future brides to be...if you're on the hunt for a trusted and affordable preloved wedding marketplace, Capriess is your one stop shop. Selling on Capriess is also a super simple and lucrative way to recoup money spent on your wedding dress, jewellery, decor and bridal accessories from your special day. Why pay full price when you can shop preloved? Head over to www.capriess.com.au to find your perfect dress for the fraction of the original price. A great way to save money and make a conscious impact on the environment.
About this fabulous business:
Capriess' Mission is to be the number one most trusted marketplace, making dream weddings more affordable for couples by connecting them with more sellers & buyers than any other marketplace. An award-winning marketplace founded in 2014 while founders Emilia & Socrates were on a road trip to Canberra & they decided to chat about…their wedding day! Emilia couldn't believe how much trouble she was having trying to research & buy wedding items online. Whereas Socrates was concerned about buying wedding stuff & never using it again. So they did some research got some stats, and launched Capriess.
Your exclusive offer:
No special offers today, but keep checking back!
Website:
https://www.capriess.com.au/
Email:
hello@capriess.com.au
Follow our favs
Capriess Socials:
Scout is Social!
Follow Us