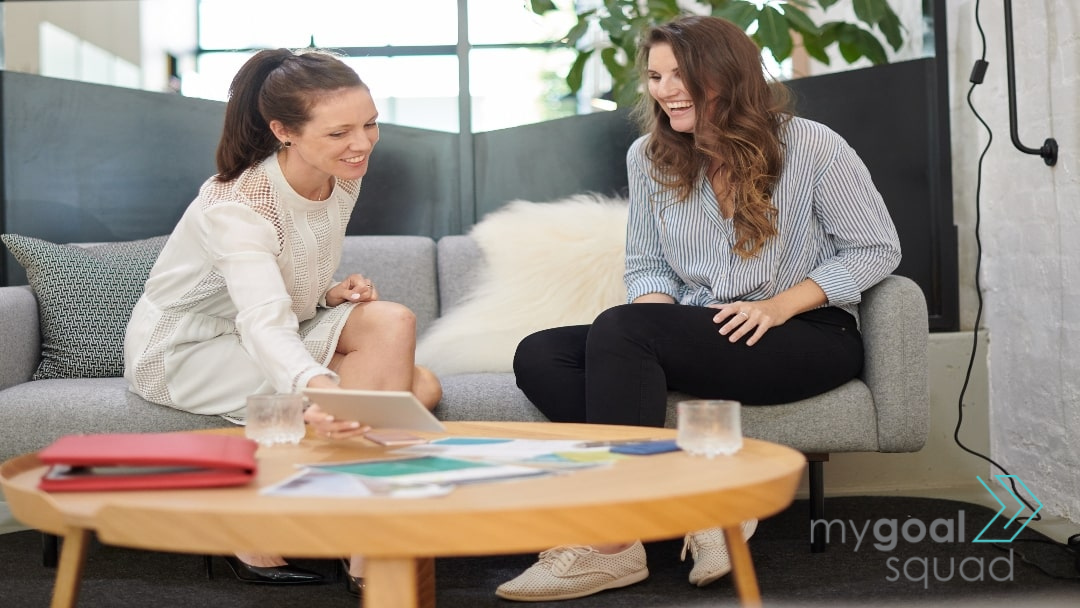 SCOUT loves:
My Goal Squad
Why we love them:
Need an accountability buddy to help you kick some personal or professional goals? Ange and her team are approachable, encouraging and will be right behind you as you identify together: your values, your strengths, your goals, and how to apply them to daily life. Ange is a great combination of business coach, personal coach, motivator and personal cheer squad that backs you every step to success...for what that means for YOU! If you can dream it, Ange believes you can achieve it. Ange has always been a huge cheerleader for my little biz and I have no hesitation in recommending her coaching programs and workshops to help motivate you and your dreams.
About this fabulous business:
We help entrepreneurial females create balance and identify what will move the dial in their life and business so they can achieve the success and growth they desire. We support with positive coaching and accountability every step of the way. We help you make positive changes in life: health, personal, career and finance while being personalised to YOU and YOUR LIFE CHALLENGES. We offer workshops, online programs, 1:1 sessions and corporate goal strategy sessions. Led by Ange Ritchie, Founder & Head Goal Coach, motivator, athlete + lover of coffee.
Your exclusive offer:
For your first purchase of The Big Life Goal Setting + Accountability, mention this code 'SCOUTGOALKICKING' for $100 off. This is the a 12 week personalised 1:1 coaching package that will give you the positive support, weekly accountability and growth that will bring the best version of you out. We help you make the positive changes you want and need in life.
Website:
https://www.mygoalsquad.com/
Email:
ange@mygoalsquad.com
Follow our favs
My Goal Squad Socials:
Scout is Social!
Follow Us